Are You Still Waiting for Mobile?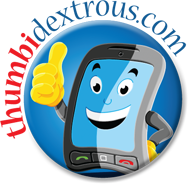 Many independent professionals and small business owners have adopted a "wait and see" policy out of ignorance and/or fear when it comes to mobile.
You can't afford to wait any longer! The latest research by Pew indicates that 56% of Americans now own a smartphone, and that percentage is lower than most other industrial countries.
Let that sink in for a moment. More than half of Americans have an iPhone, Android or Windows Phone jam packed with a big screen and all sorts of advanced features. Worldwide, it's estimated that at this moment, there are 6.8 billion mobile subscribers.
Should You Use Word of Mobile Marketing?
What does this all mean? Well it should be crystal clear now that there has already been a paradigm shift in the way we, as marketers, HAVE TO communicate and interact with consumers!
Fancy smartphones are exploring mobile purchases, watching videos, and are glued to social networking and web services. According to Ericsson AB of Sweden, annual smartphone traffic will reach 10 billion gigabytes by 2019, 50% of that being video streaming and social networking.
So how well are you positioned to take advantage of this shift that has already happened? The groundwork you lay now will determine your success in the coming years. This isn't a flash in the pan that's going to go away, step forward today and reap the rewards tomorrow.